From: Coventry, England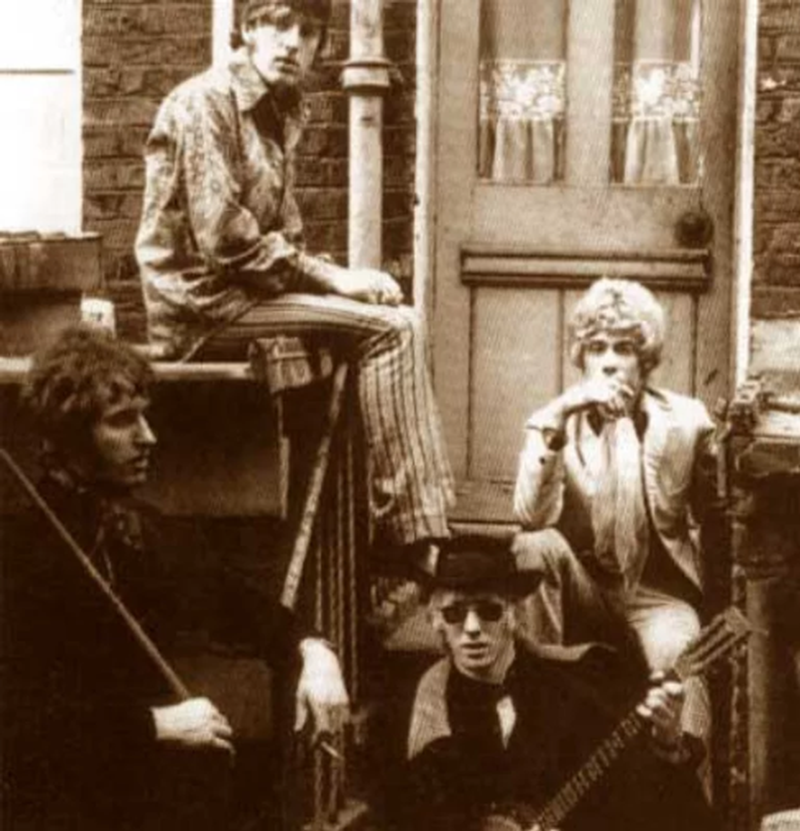 This U.K. ensemble evolved out of the soul-blues based band the Five Proud Walkers, and in early 1967 was influenced by Pink Floyd to go psychedelic and change its name to Velvet Opera. The group soon extended its moniker to Elmer Gantry's Velvet Opera when member Dave Terry (lead vocals, guitar, harmonica) changed his name to Elmer Gantry and started wearing a cape and preacher's hat similar to the title character in the Sinclair Lewis novel Elmer Gantry turned Oscar winning movie in 1960. Other original members included Colin Forster (lead guitar), John Ford (bass, vocals), Richard Hudson (drums, sitar, vocals) and Jimmy Horrocks (organ, flute).

The band soon became a favorite on the London club scene and secured a record contract with the CBS subsidiary label, Direction. They released their first single in the fall of 1967 ('Flames' b/w 'Salisbury Plain'), which almost made the U.K. charts and was later covered by Led Zeppelin during live performances. The modest success of their debut 45 prompted the quick recording and issue of a self-titled debut LP in late 1967. The album is nothing short of excellent and contains several outstanding tracks of varying rock-pop styles. Highlights include the sitar laden, Eastern influenced 'Air', the driving 'Mother Writes', the loony 'Dream Starts' and the brilliant ballad 'Reactions Of A Young Man'. The record also contains the outstanding 'Mary Jane', but a faster tempo, BBC broadcasted alternate version of the song is what's showcased here on TWOS. Unfortunately this song was soon removed from the BBC playlist after they realized its drug connotations.

In 1968, things began to splinter when poor sales of their album and a push for a change in musical direction by Ford and Hudson prompted the departure of Gantry and Forster, who were replaced by Johnny Joyce (guitar, vocals) and previous Tintern Abbey member Paul Brett (lead guitar). As a side note, Forster went on to switch roles with Brett as the guitarist in Tintern Abbey.

With Gantry gone, the group reverted back to the name Velvet Opera and released a final LP (Ride A Hustler's Dream) and single ('Volcano' b/w 'A Quick 'B'') in 1969. A continued lack of commercial success caused the band to break up when the rhythm section of Ford and Hudson left to join the Strawbs. Gantry went on to perform in the musical Hair and later sang lead vocals on a few Alan Parsons Project songs.

Artist information sources include: The book, 'Tapestry of Delights Revisited' by Vernon Joynson.