From: Coopersville, MI, USA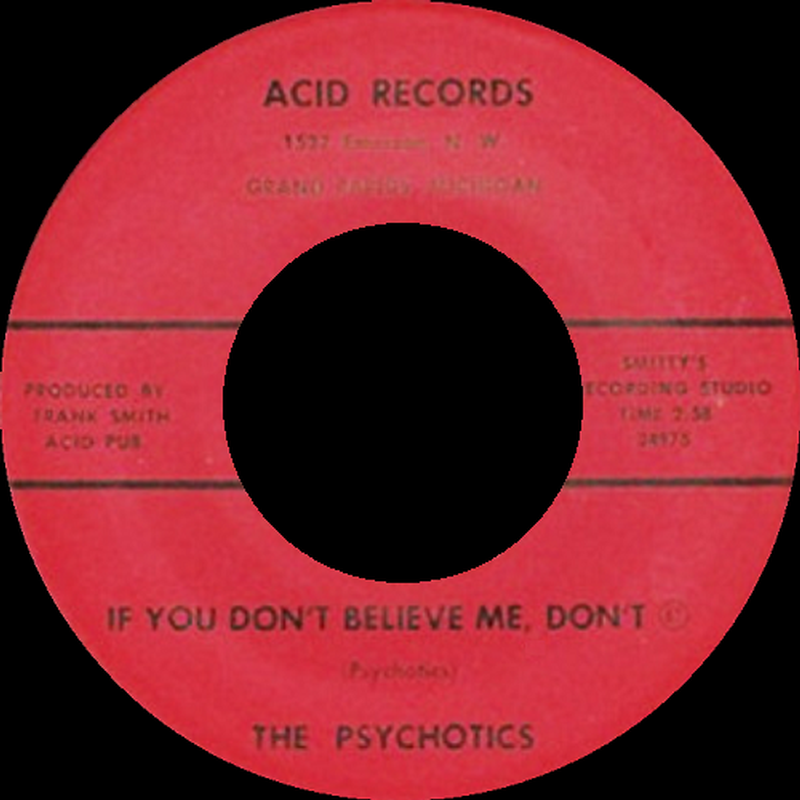 Very little is known of this western Michigan band that issued the excellent 'If You Don't Believe Me, Don't' on the Acid label in 1966. Members included Jeff Moore (lead vocals, guitar), Blake Bylenga (lead guitar), Scott Leonard (bass), Tom Dedinas (drums) and Roger Bliss (keyboards).

If you have any further information on this group, please e-mail to paulmaze@techwebsound.com.