From: Berlin, Germany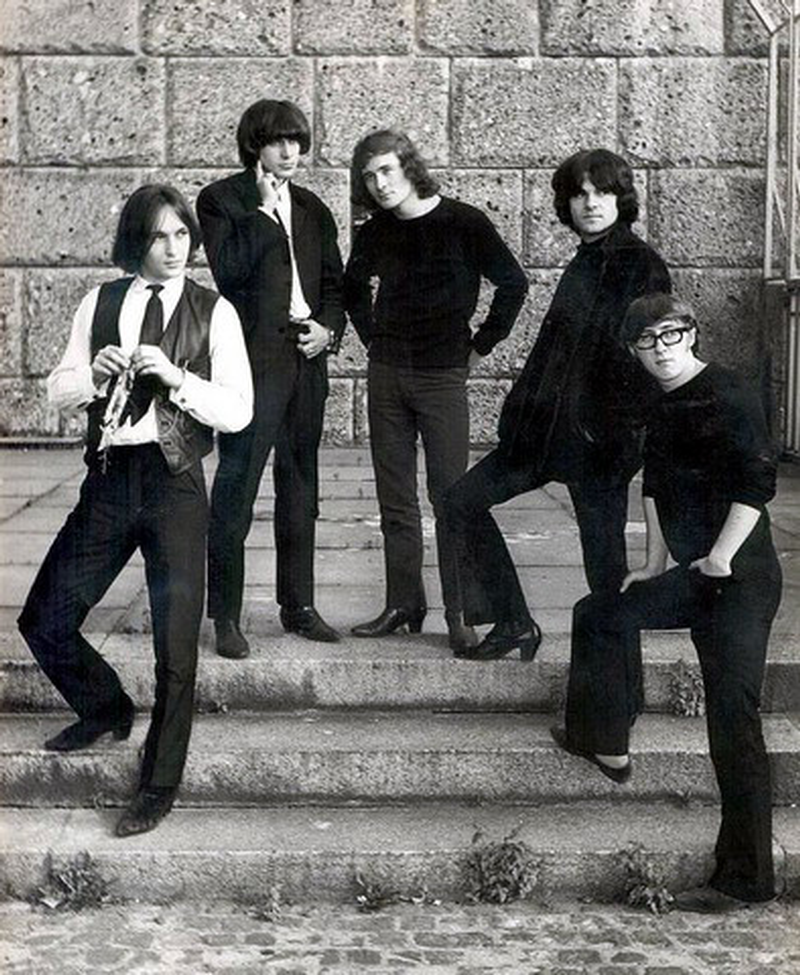 The Boots were a German outfit that sculpted their sound around blues based U.K. bands like the Yardbirds and Them, but were also inspired by mod rockers the Who and Creation. Members included Werner Krabbe (lead vocals), Jurg "Jockel" Schulte-Eckel (lead guitar), Uli Grün (rhythm guitar, organ, harmonica), Bob Bresser (bass) and Heinz Hoff (drums).

The group signed to Germany's Telefunken Records in the mid 60s, releasing several singles and two LPs. They had a reputation of consistently delivering a loud, pulsing beat and manic guitar, with Schulte-Eckel sometimes playing the strings with screwdrivers and other metal tools, as well as the occasional beer bottle. In 1966, they released the outstanding, punk ridden single 'Gaby' that's featured here on TWOS. It should also be noted that Grün later went on to join the Dutch band After Tea.