From: Adelaide, Australia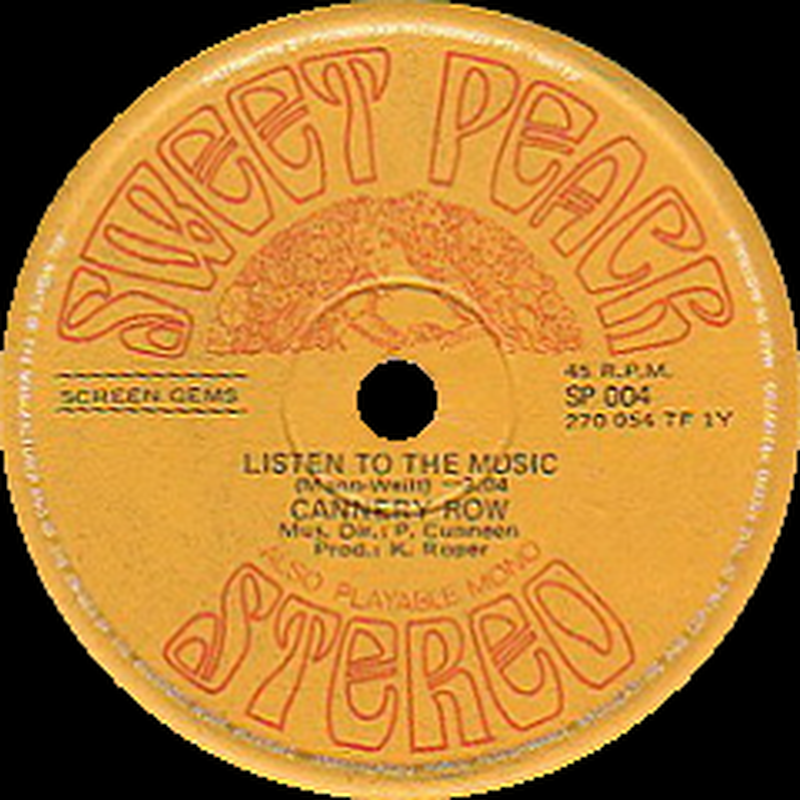 Very little is known about this southern Aussie band that issued a 45 ('Listen To The Music' b/w 'Thirty Ninth Dream') on the Sweet Peach label in the summer of 1969. The A-side was written by the now legendary team of Barry Mann and Cynthia Weil. Both songs can also be found on a 1970 Fontana compilation LP appropriately titled Festival 70.

Members included Mark Anthony (lead vocals), Rick Harrison (guitar), Keven Glancy (bass) and Dennis Bird (drums). Glancy also wrote the B-side track on their one and only record.

If you have any further information on this group, please e-mail to paulmaze@techwebsound.com.

Artist information sources include: The book, 'Dreams, Fantasies and Nightmares From Far Away Lands Revisited' by Vernon Joynson.